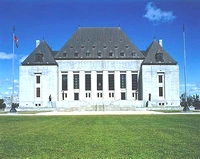 Litigation is a dispute resolution process where the disputing parties use the formal court process to have their dispute assessed by a Judge who renders a binding decision, called a Judgment, stating the rights remedies and responsibilities of the parties in relation to their dispute.
Read litigation articles: 
Now that I have your attention can I afford to keep it?
CONTACT US
Dispute resolution can be a challenging time for you. We'd like to invite you to a complementary 20 minutes consultation to help answer any initial questions you may have.
Visit us at our Sherwood Park office, or contact us using the form below. We'd love to hear from you.
FIND US
Address: 129 Seneca Road, Sherwood Park, AB, T8A 4G6
Phone: (780) 410-1188
Fax: (780) 410-1640