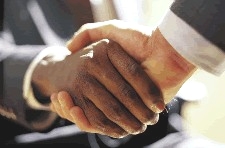 Negotiation is a dispute resolution process that involves the disputing parties discussing and agreeing upon a mutually acceptable solution to their dispute without assistance or intervention of a neutral mediator, arbitrator or judge.
Read negotiation articles:
CONTACT US
Dispute resolution can be a challenging time for you. We'd like to invite you to a complementary 20 minutes consultation to help answer any initial questions you may have.
Visit us at our Sherwood Park office, or contact us using the form below. We'd love to hear from you.
FIND US
Address: 129 Seneca Road, Sherwood Park, AB, T8A 4G6
Phone: (780) 410-1188
Fax: (780) 410-1640