Here are some articles we've written to help you learn the art of dispute resolution.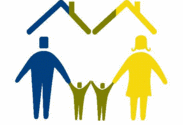 The weakness of the legal system arises in its reliance on precedent where what happened yesterday is presumed to define what should or will happen today. Parenting should not be decided with a cookie cutter approach. Few men stay at home and take care of the children...
read more
CONTACT US
Dispute resolution can be a challenging time for you. We'd like to invite you to a complementary 20 minutes consultation to help answer any initial questions you may have.
Visit us at our Sherwood Park office, or contact us using the form below. We'd love to hear from you.
FIND US
Address: 129 Seneca Road, Sherwood Park, AB, T8A 4G6
Phone: (780) 410-1188
Fax: (780) 410-1640