Here are some articles we've written to help you learn the art of dispute resolution.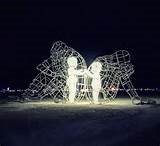 I am every age. I am four and twelve and fourteen and twenty-nine. I am every age in between. Pray for me and for our reconnection. believe in the power of your own mind and heart. Know the power of your thoughts. Know that you can reach me and hold me in your mind's eye. Find a way to rise above the negativity and the pain and let love sustain you. Believe that there is some purpose to this mess and that we will both be okay. I can only be alienated if you allow it to happen by giving up.
read more
CONTACT US
Dispute resolution can be a challenging time for you. We'd like to invite you to a complementary 20 minutes consultation to help answer any initial questions you may have.
Visit us at our Sherwood Park office, or contact us using the form below. We'd love to hear from you.
FIND US
Address: 129 Seneca Road, Sherwood Park, AB, T8A 4G6
Phone: (780) 410-1188
Fax: (780) 410-1640